Over 5000 Trade Show Exhibit Photos

5000+ Exhibit Photos
Monday thru Friday, we post photos of exhibits headed to a trade show or event in Past 5 Days. You'll see affordable 10 ft. displays, modern inlines, and attractive islands. There are table tops, monitor stands, charging stations, and banner stands. Some are rentals, others are eco-friendly. There are large and small lightboxes, counters, pedestals, and a mixture of retail displays.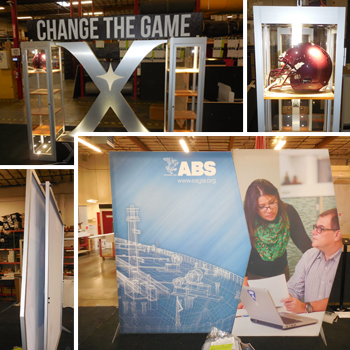 Each daily posting includes multiple views and a detailed description with links to kits in Exhibit Design Search, our comprehensive database of trade show products. Most photos are "shop" photos, taken at our manufacturing facility where we build, assemble, label, and pack every display from small three panel table tops to 40 x 50 islands. Occasionally, we are fortunate to get show floor photos. As you can imagine, we love to post those.
Past 5 Days Gallery
There's just something about a photo that a rendering can't match. We understand that, and we try hard to show you examples of kits, modified displays, and custom exhibits. We encourage you to browse the photos and save your favorites using the My Gallery tool. Your favorites can then be sent to others by copying and pasting the unique URL created in My Gallery or by completing the form. There's no better way to identify designs that appeal to your trade show marketing program.
Should you have questions, please contract your local exhibit professional. They are the experts. In the meantime, enjoy your stroll through the photos. Pay particular attention to graphics that "work" vs. ones that seem "cluttered or confusing." Trade show marketing is hard, and there's no better teacher than learning from other exhibitors who have paved the way.
Good luck and much success at your next show.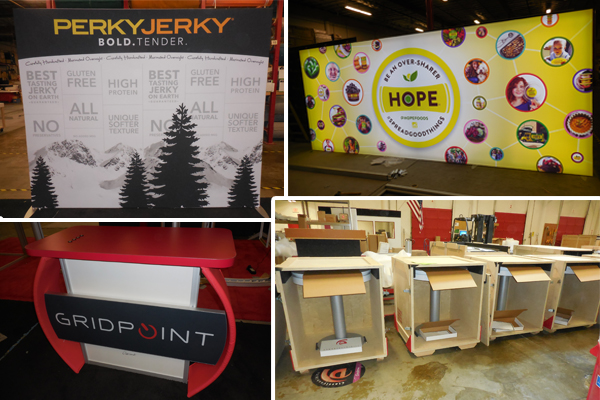 Mel White
Classic Exhibits Inc.
503.652.2100